Can modern boiserie be used to furnish homes and living spaces in a contemporary style? What are the most suitable furnishing applications for modern boiserie currently available?
First of all, it is good to clarify what is meant by this term and where it was created.
The term boiserie was coined in medieval times and indicates large and small finishes and decorations made on the walls to decorate rooms and give a touch of originality and splendour. The most used of all times, as well as those most known, are those in wood, also designed to furnish more common and less luxurious spaces.
To date, the design techniques applied to the construction of modern boiserie are constantly evolving, with the aim of offering the customer customised and suitable solutions to furnish each living space. Moreover, modern boiseries can be created and positioned in every room, from the living room to the kitchen, from the bedroom to the bathroom, to create unique and original details in each room. These finishes are not only used in homes and apartments but can also be used in shops, wellness centres, lobbies, corridors and in any other place where you want to give a touch of originality and additional care.
Modern boiserie can be used anytime, anywhere, as long as the style of each room is taken into account, thus creating unique and neat shapes that will integrate into the room giving a visually appreciable overall harmony.
Modern boiserie: what are the possible applications of furniture?
As previously mentioned, modern boiseries can be used in different living spaces, both private and in public areas, enriching them, but also to cover some details or defects that we do not want to display, as they are deemed unharmonious with the rest of the area.
Bearing these factors in mind, a multitude of living spaces and contexts where inserting a modern boiserie is presented before our eyes.
To mask walls with irregular surfaces or to protect them from defects created by humidity. In this way, it is possible to create a sort of "cover" to line the walls to hide, highlighting instead some details of the environment where they are installed.
An advantage given by the use of modern boiserie on walls is that of creating a welcoming, warm and enveloping environment, yet at the same time sophisticated and elegant. The contemporary nature of the boiserie will not, in fact, be given by the solution in itself, but by the context within which it will be positioned and the processes that will characterise it.
To make furniture inserts and accessories, to be placed on the walls or to be fitted to shelves and bookcases. These contemporary boiseries are perfect to enhance your home's spaces and corners, making them unique, elegant and designed well.
Wood is a natural and precious material, noble and capable of transmitting warmth and a sense of unparalleled hospitality, which is why boiserie is indicated to embellish any room where it is installed.
To hide the shutters boxes, elements that people do not like seeing in their rooms. Creating a custom-made boiserie around a box represents added value for the room, a peculiarity that can hide elements that are not very appreciated. Creating fake beams or ceilings that can mask them, doors or other purely ornamental details will allow these elements to be hidden from view.
Modern boiserie for bedrooms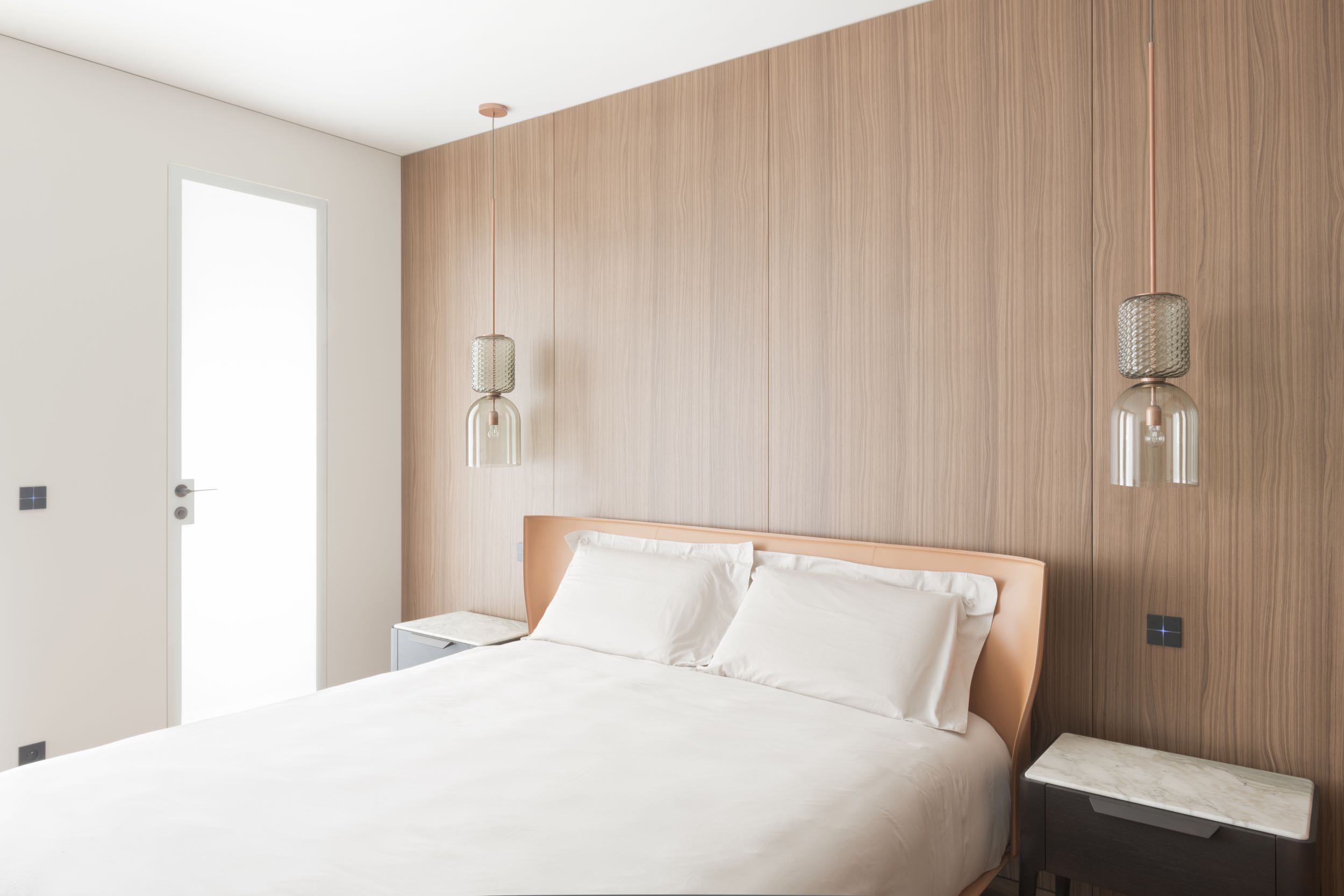 Modern bedroom boiseries help implement the style of the room through both decorative and functional components. Brands specialised in this type of solutions, such as RES, create modern boiserie for bedrooms that can be incredible aesthetic assets but also equipped walls, where there is a need for real use of space.
Modern boiserie for bedrooms can be different from the rest of the house's style or confirm it in stylistic and chromatic choices, helping to enrich the living spaces but also making them more performing. Modern boiserie that cover entire walls of the bedroom can include doors or furnishing elements, entrances to walk-in wardrobes, TV mounts and other components, especially if the solution is made ad hoc to the customer's specific requests.
Modern boiserie for living room and kitchen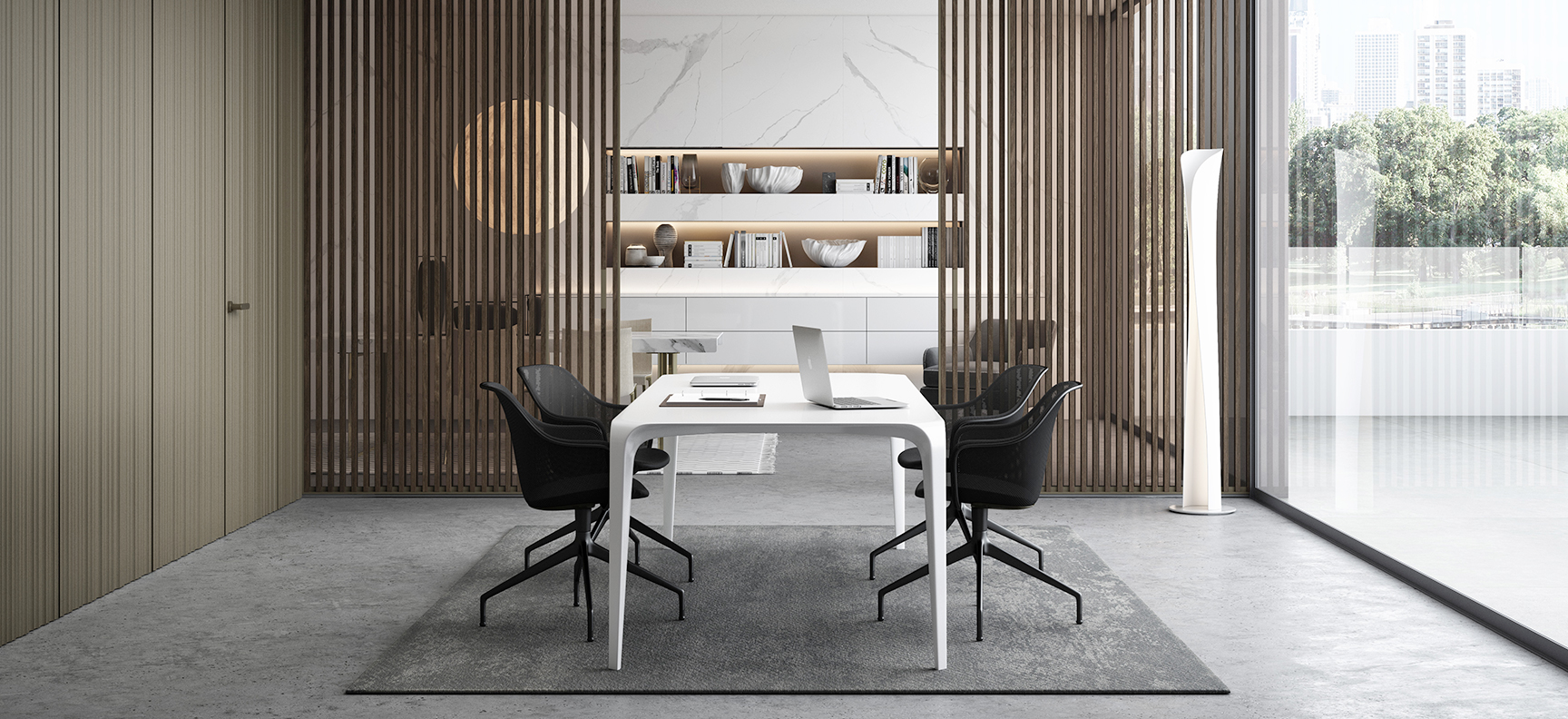 The modern boiserie for a living room and kitchen "break" the preconceived idea that the boiserie is, by its nature, an element characterised by traditional and very classic lines and works, sumptuous and ideal only for stylish homes.
Limiting these important pieces of furniture to this would be a mistake: modern living room and kitchen boiserie not only exist but define and implement the style of the living spaces with a flash as elegant as contemporary, the result of a wise synergy of colours, design, application materials and functionalities. Modern boiserie for the living room and kitchen can host, within them, real "useful" and manageable spaces: from compartments to cabinets, from shelves to lighting, thus contributing to the performance of the living spaces.
Typically, modern boiserie for living rooms and kitchens can satisfy the most varied aesthetic requirements thanks to ad hoc creations not only in terms of size but also of colours, designs, materials and styles. Getting in touch with RES experts will allow you to design completely customised solutions and create modern boiserie for living rooms and kitchens that fully meet the specific requirements of your home.