---
Interior flush doors
---
Info and Estimates

Interior flush doors are minimalist solutions which can represent a perfect blend of aesthetics, design, functionality and quality. RES solutions for interior flush doors come from a completely Italian design and production, in order to ensure excellent levels of performance and durability. We can define the interior flush doors as authentic spaces of expression, almost of creativity which – with the support of a brand like RES – you can customize  both in the forms, as in the size and colour.
An environment where interior doors open to light and spaces, an environment which opens to its inhabitants and their dreams. Interior doors are almost camouflaged with the structure, they are elegant and never invasive and they convey a feeling of maximum homogeneity, discretion and perfect harmony.
Imagine to realize your interior flush doors with the same colour and even the same finishes of the walls: you will receive the impression of full integration of these furniture items so important to give personality to a home, an office, a place of representation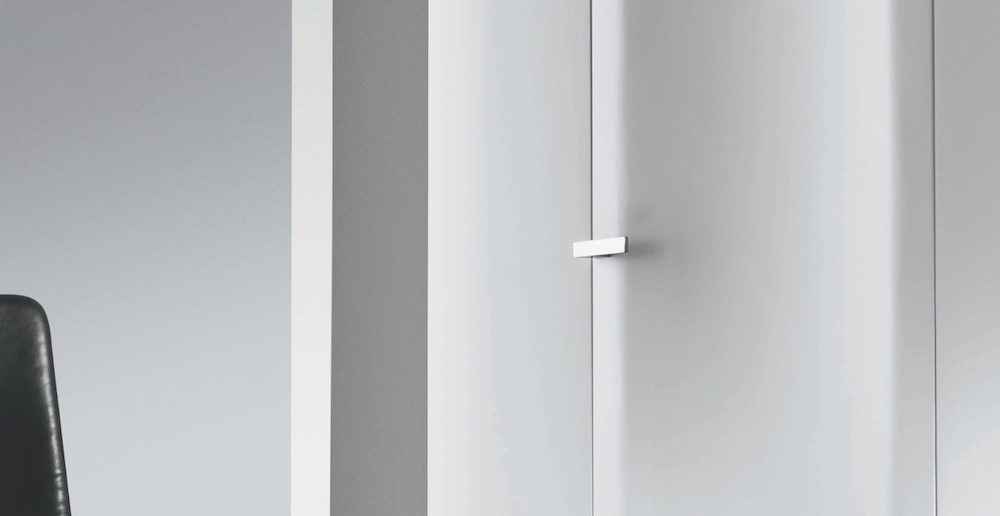 Interior flush doors:  RES solutions
For over fifty years, RES has been the reference brand for the design and production of interior flush doors, fully customised: the quality of its Made in Italy products made the brand spread widely around the world, from the United States of America to Hong Kong, from India to Turkey, from Canada to Benelux. RES doors collections have been placed in offices and prestigious environments, such as Estée Lauder Cosmetics in New York, the Palais Liege in Rome, the Hotel Conservatorium in Amsterdam, the Giada brand offices in China.
Our solutions are appreciated and renowned for the absolute precision that characterizes their details and for the peculiarities of our design, the highest quality of materials and their durability, the extreme functionality of the environments where they are installed and the absolute recognizability of their aesthetics. To give life to a home or office that really knows how to convey your prestige and your sense of beauty, RES is the contact you are looking for. Contact us for any information without obligation: we will create interior flush doors that open to a dream world.